World Class Specialty Eye Care
Celebrating over 35 years!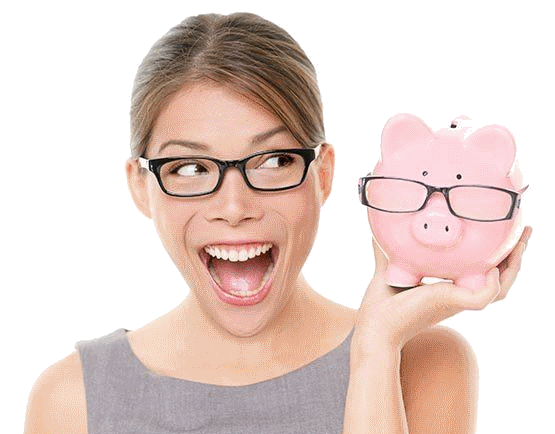 It is important to us that we not only offer you the best and safest possible eye and laser vision correction surgery but one that is affordable to you under any budget. As a service to our patients, we are pleased to offer and accept a multitude of payment options. In addition, rest assured we have negotiated a range of financing plans from stable and trusted financial service companies, allowing for budget flexibility with varying monthly payment plans.
Convenient Ways To Pay:

Cash/Credit
We accept all major forms of traditional payment and credit cards.

Financing
We offer a varying number of financing options including $0 down and 0% interest through CareCredit and Wells Fargo Health Advantage

Tax Refunds
Use what Uncle Sam owes you through Tax refund money to pay for LASIK.

HSA Accounts
Health Savings Accounts (HSA) allow you to set aside pre-tax dollars for medical procedures like LASIK or cataract surgery.
CareCredit
We're pleased to offer our patients the CareCredit® , North America's leading health payment program. CareCredit lets you begin your procedure immediately — then pay for it over time with low monthly payments that fit easily into your monthly budget. With Low minimum monthly payments with generally No up-front costs or pre-payment penalties.

Take Our Online
Self Evaluation
LASIK
Cataract
Dry Eye
LASIK Alternatives
If you are not an excellent candidate for LASIK, other options will be presented to ensure that we meet your vision correction needs including PRK, ICL, Clear Lens Exchange or Corneal Inlays.
What Is LASIK Surgery And How Can It Treat Your Eyes?
LASIK fixes this by reshaping the surface of the eye, allowing light to appropriately focus on the retina and improving your vision without glasses and/or contacts.
How LASIK Works?
LASIK is as simple as 1, 2 and 3. Step 1 is determining if LASIK is right for you. Step 2 is flap creation on the surface of the eye (the cornea). And step 3 is using the laser to reshape the cornea.