World Class Specialty Eye Care
Celebrating over 35 years!
How Does Cataract Surgery Work?
What is the Treatment for Cataracts?
The blurry vision one develops from early cataracts can generally be corrected by adjusting one's eyeglasses or contact lens prescription. As cataracts continue to progress, there comes a point where the blurriness can no longer be improved by updating one's prescription.
The only solution to reversing the effects of cataracts involves breaking up and removing the cataract through a tiny, micro incision and replacing the natural lens with an artificial lens (IOL) implant.
The good news is that cataract surgery is very safe performed thousands of times every day all over the United States.  And even better, cataract surgery can offer an opportunity to correct other vision problems you might have, such as astigmatism or presbyopia – even if you have had them your entire life!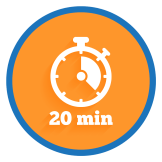 You are generally in the operating room less than 20 minutes.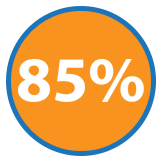 Of people say their cataract surgery addressed all or most of their vision issues.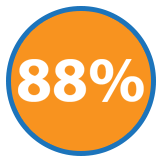 Of people say they would recommend cataract surgery to a friend or family member.
How Cataract Surgery Works?
Cataract surgery involves breaking up and removing the cataract through a tiny, micro incision and replacing the natural lens with an artificial intraocular lens (IOL) implant. This lens will stay in its proper and permanent position inside your eye. You will not be able to feel or sense this lens in any way. Your small incision will self-seal, and you will not require any stitches.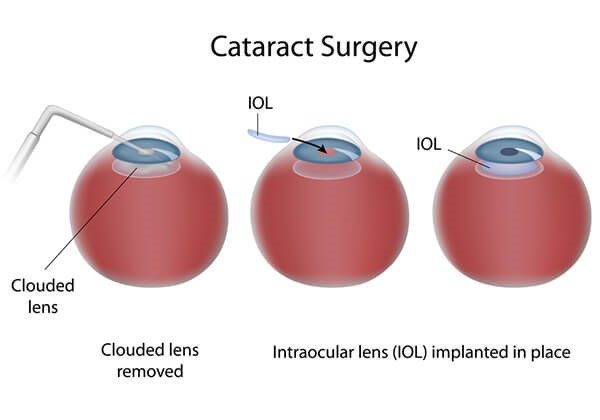 This surgery is performed under local topical anesthetic. As such patients experience very little downtime, with the majority of patients back to their regular activities and driving within 24 hours after surgery.
Generally patients will need to take a regimen of prescription drops to help prevent infection and regulate healing for several weeks after surgery. At Fraser Eye Care Center the vast majority of our patients receive "No Drop" cataract surgery where your eye drops are directly placed into the eye eliminating the need for eye drops before and after cataract surgery.
Take Our Online
Self Evaluation
LASIK
Cataract
Dry Eye
Cataract Removal Options
Since its introduction cataract surgery has progressively improved throughout the years. Cataract surgery can now be performed in a multitude of different way including with and without laser.
Cataract Implant Options
After your cloudy lens (cataract) is removed it is replaced with an intraocular lens (IOL). There are several IOL options. Our doctors we will help you decide which option is right for you.
DropLess Cataract Surgery
Dropless cataract surgery eliminate the need for pre-operative and post-operative antibiotic and anti-inflammatory eye drops in most patients. Our doctors will help decided if that is a good option for you.