World Class Specialty Eye Care
Celebrating over 35 years!
Judith Schartenberg, MD, FACS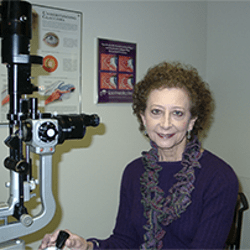 Dr. Schartenberg is a Board-certified Ophthalmologist specializing in the surgical management of Oculo-plastics and the medical management of General Ophthalmology. Her Board certification is through The American Board Of Ophthalmology where she is also a certified as a Diplomate.
Botox Injections
Blepharoplasty
Ptosis Repair
Ectropion/Entropion Repair
Age Related Macular Degeneration
Diabetic Retinopathy
Glaucoma management
Cataract & Intraocular Lens Surgery
Laser Cataract Surgery LenSx
Complete Eye Examinations
Fellowship: Rayner Eye Clinic
Residency: Long Island Jewish Medical Center
Medical School: New York University
Undergraduate: Bryn Mawr College
American Academy of Ophthalmology
American Medical Association
American Society of Cataract & Refractive Surgeons
Take Our Online
Self Evaluation
LASIK
Cataract
Dry Eye