World Class Specialty Eye Care
Celebrating over 35 years!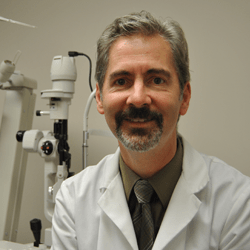 Dr. Arlie Vanderhoof is the Director of Optometric Services at Fraser Eye Care, Bicounty Ophthalmology and Eye Care Center of Port Huron. He specializes in pre and post-operative ocular surgical management as well as comprehensive eye examinations. He is involved in numerous FDA multicenter clinical trials. And has been designated as Sub-clinical investigator in numerous studies. Dr. Vanderhoof is involved in many local, state and national Optometric associations. And has served as President of the Metro Detroit Optometric Society. With Dr. Czajkowski, he was one of the first doctors to introduce cataract and refractive surgery co-management to Optometrists in Southeast Michigan.
Pre and Post-operative Surgical Management
Cataract Evaluations
Glaucoma Management
Diabetic Eye Examinations
Ocular Infections
Dry Eyes
Ocular Allergies
Complete Eye Examinations
Optometry School: Ferris University
Undergraduate: Ferris University
American Optometric Association
Michigan Optometric Association
Metro Detroit Optometric Society
Take Our Online
Self Evaluation
LASIK
Cataract
Dry Eye