World Class Specialty Eye Care
Celebrating over 35 years!
Inplantable Contact Lens (ICL)
 What is ICL?

The Implantable contact lens (ICL) is a refractive procedure where our surgeons place a soft-material contact lens inside the eye to help correct moderate to severe myopia (nearsightedness).
The Implantable Collamer Lens (as its also known) is composed of 100% biocompatible collagen copolymer. The ICL provides not only UV protection and permanent vision correction. There is no maintenance associated with the lens, and it is intended to remain in place as long as you are satisfied with your vision. If at any point your vision changes or you wish to have them removed, it can be done easily and without compromising your vision whatsoever.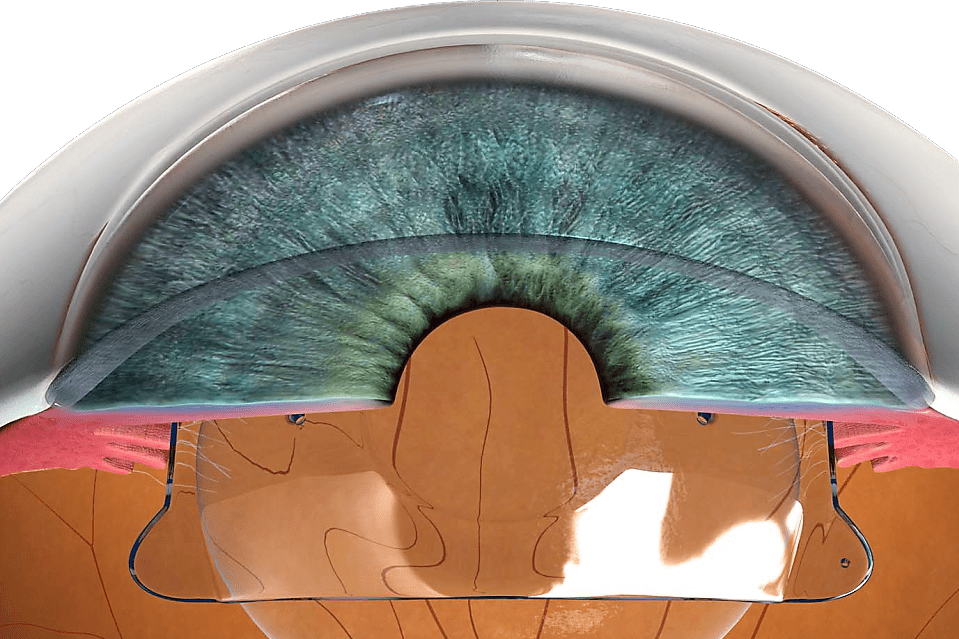 How is ICL different than LASIK?
Unlike LASIK, the ICL procedure:
Does not alter the shape of your cornea
No laser is used
The results are immediate with the vision corrected as the lens in implanted
The lens can be removed and treatment reversed
Who is a candidate for the ICL?
If you are between the ages of 21 and 45 and nearsighted, you may be an excellent candidate for the ICL. This procedure is especially beneficially to those with thin corneas and dry eyes, which are generally contraindications for LASIK surgery. It is preferable that the patient has not undergone any ophthalmic surgery and does not have a history of eye disease such as iritis, glaucoma, or diabetic retinopathy.
How is the procedure performed?
The ICL procedure is an outpatient procedure that generally takes around 15 minutes. Prior to the procedure you will receive topical anesthesia drops to minimize discomfort. Then the doctor creates a micro opening to insert the lens into the eye with an injector. Once the lens is injected, it unfolds in the eye and the procedure is complete.
Who is NOT a candidate for the ICL?
If an ICL is not right for you, other options are available. ICL may not be the best course of action for:
Patients whose eye prescription has changed significantly in the last six months
Patients without a large enough anterior cell density
Patients with an anterior chamber depth of less than 3.00mm
Patients who are pregnant or nursing
Patients with uncontrolled dry eye or blepharitis
Patients with corneal endothelial dystrophy
Is the ICL visible to others?
No. The ICL is positioned behind the iris (the colored part of the eye), where it is invisible to both you and observers.
What is the track record of the ICL?
FDA approved in 2005 there has been extensive research and development relating to ICL technology.  It has a very satisfaction rate among patients.
Take Our Online
Self Evaluation
LASIK
Cataract
Dry Eye