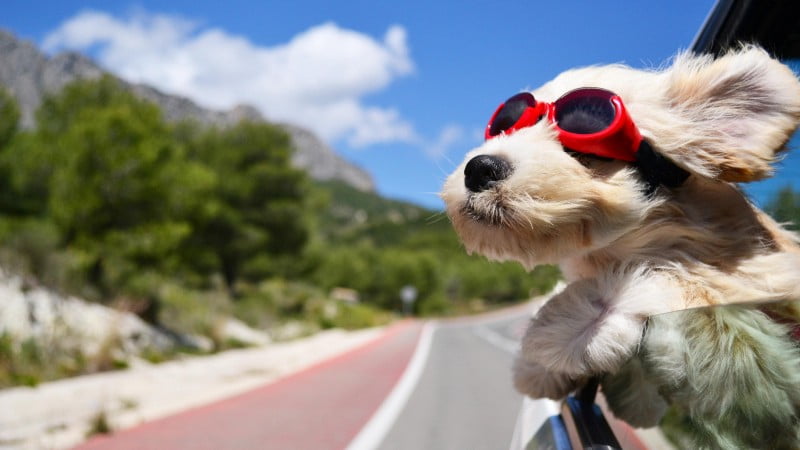 Whether you're dreaming of skiing on the fresh powder in Vail or reading a book under a palm tree in Mexico, now's a popular time of year for a quick getaway. Amongst the excitement of packing, it may be easy to forget about your eye care needs when traveling. We have you covered with these few tips!
Artificial Tears
For patients battling Dry Eyes, bring a small bottle (3 ounces or less!) of Artificial Tears on the plane. Airplane cabins tend to be very dry and can really take a toll on your eyes. Artificial tears will likely come in handy once you reach your destination as well, as some new environments can pose new challenges (such as windy, sandy beaches or cold mountain air).
Hydrate
Drinking plenty of water is recommended across the board, but staying hydrated while traveling is especially important for patients with Dry Eyes. Dry Eye symptoms unfortunately get worse with dehydration, so drink plenty of that refreshing H20!
Contact Lenses
If you're a contact lens wearer, it's smart to bring an extra set of contacts with, and of course a pair of back-up glasses. Many patients choose to wear their glasses on the plane to reduce any possible irritation from the dry airplane cabin, and switch into their contacts upon arrival at their destination.
NEVER, EVER swim in your contacts. Wearing your contacts while in the pool, ocean, hot tub and even the shower can be very dangerous and puts you at risk for eye infections, irritation and even vision-threatening conditions such as Acanthamoeba Keratitis. If you do wear your contacts in the water, be sure your swim goggles are airtight.
Wear Eye Protection
It's no surprise that we recommend wearing eye protection while out in the sunshine and elements. Sunglasses should have UV protection and we recommend wearing them even if it's a cloudy day. Don't forget the kiddos -they need eye protection just as much (if not more!) than we do. Many Ski Goggles also come with UV protection, offering a shield against the all-too dangerous UV rays and snow blindness.
Safe travels!